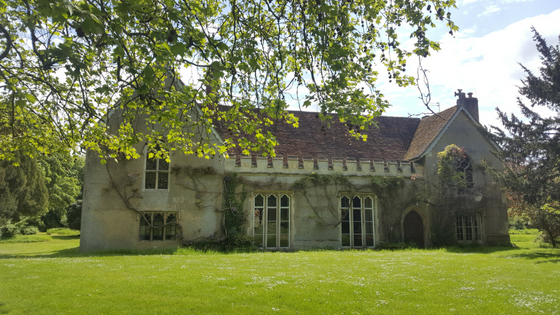 Are you Dancing into the Future?
The last few weeks have been a busy & reflective time. Firstly attending the annual International Coach Federation (ICF) conference and then running my nourishing retreat in gorgeous Oxfordshire with my coaching pal Gayl.
Posted in Self development
The conference was titled 'Dancing in the Future' whilst the retreat was titled 'Resource, Refocus and Rebalance'. Seemingly very different but as I reflected on both events, I noticed similar threads running through them both.
Here's a few of my personal reflections and questions:
I saw Ginny Baillie (who incidentally was my very first coach when I was in my corporate life) speak and one of her shares was around the wonderful, supportive group of friends and coaches who support her. Her question was 'who's your crew?' That fits neatly with your own 'resourcing'. Who is there for you come what may, who supports you non-judgementally yet will speak the truth about what they see. Just a question then – who's in your crew? If you haven't got anyone or maybe you don't see enough there or they're not the 'right' ones, look around. Find the right ones for you.
The title of this year's conference was 'Dancing in the Future'. In my mind a great title! It's a lovely thought of dancing rather than striving or pushing. Much more enjoyable and very apt for coaches as in my experience all coaches love dancing. However it ideally should fit for anyone. Fitting it to 'refocus'. What if anything do you want to change? How do you want to dance into the future? What would make it easier, smoother, more enjoyable for you? What if anything needs to change?
Thinking of Rebalance, on retreat we spent some time reflecting on the VUCA world in which we currently live. That's volatile, uncertain, complex and ambiguous. There is so much more anxiety for an awful lot of people. There are no instant solutions yet what can help us is being mindful of where we focus our attention – on what we can control or what we can't? The latter can add more to the anxiety. Just notice. Can you shift your attention? Can you notice what's happening without your continued attention being drawn to it or maybe being 'right in it'. Look to switch smart phones off after a certain time. Spend 30 minutes meditating or being mindful instead.
There was a lovely quote from the ICF conference that resonated with me as I reflected on rebalance:
'It is the mark of an educated man to be able to entertain a thought without accepting it' – Aristotle.
All of this reminded me that Body, Mind and Spirit (or Soul) are all key to be being able to metaphorically 'dance in the future'. As they say on Strictly 'Keep dancing'!
Join my Facebook group 'Be More – Play Bigger' for discussion, support.
Next year's ICF conference is 7th May 2019. For more information click here.
Next year's Body. Mind, Soul weekend retreat is likely to be May 2019. To register interest contact me at Claire@cpcoaching.co.uk.
A comment from one of this year's retreat attendees:
'A unique experience, spiritual and restorative retreat supporting the body, soul & mind' – Nicola, May 2018