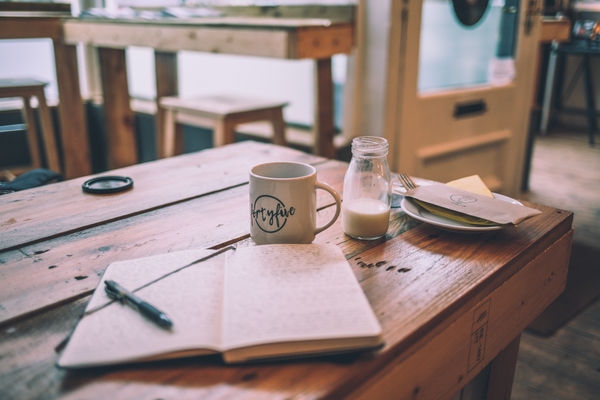 Journalling – What's The Point? 10 Tips
Recently I've had a number of young managers and leaders questioning the over-thinking they do 'in their head'. Often carrying a lot of information around and 'mulling it over'.
Posted in Self development
As a self-awareness and self-discovery tool, journalling is a great technique. When we explore our thoughts, we are actively seeking to understand. Most importantly – getting 'stuff' – out thoughts - out of our heads. There is something about seeing what we think visually that makes a difference.
Even just spending a few minutes a day recording how you feel is hugely beneficial, this is because journalling helps you to read your own mind and make sense of all the mental clutter and emotional turbulence you feel inside.

Journalling can lead to decreased emotional reactivity, more mindfulness, understanding, better strategic thinking and ultimately improved relationships both with yourself, other people and the way you tackle the 'to do' list. Journalling can help you to let go of emotional and mental processing and feel less stressed. The direct and indirect benefits of journalling are probably limitless.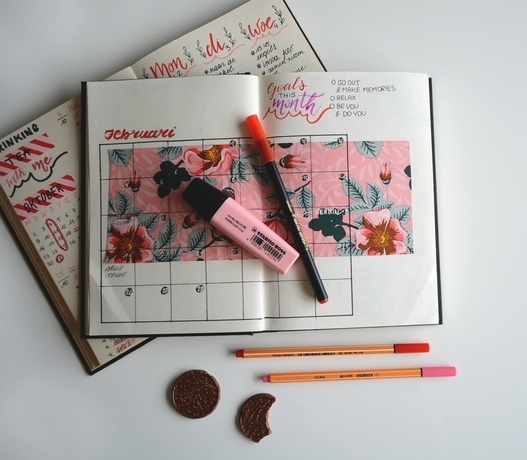 If you want to start journalling – or have tried in the past but never made an ongoing practise - here are some useful tips:
1. Don't worry about the medium
Many people wonder whether paper diaries or digital journals are better. My preference is pen and paper. I believe the sheer physical act of writing releases something in the brain. However consensus is that none of them are superior: it all depends on the person. If you like to cogitate over your thoughts and go slowly, writing in a traditional paper and journal might be the best for you. However, if you prefer the convenience of typing and if you like to move quickly with your thoughts, you might like to try an online diary or note-taking app such as
Evernote
,
Microsoft OneNote
or another password secure website. Try exploring both and see what you like better.
2. Keep it private
Your diary or journal should be for your eyes only – it isn't to be shared on your Facebook page, Instagram account, Youtube channel, or other social media platform. Not even shared with your friends, partner or family members. Why? Because when we share thoughts and feelings with others, we tend to screen them for acceptability. Your journal should be a place where you can write freely without the fear of judgment or scrutiny – this is why it's better to keep it private. No one is saying that you can't share some of your private reflections verbally with others, but just try to keep what you have written to yourself. Sometimes it can be cathartic to write on a piece of paper and throw it away afterwards.
3. Don't bother with spelling, grammar, and punctuation
For perfectionists, it can be hard to just let go and write "without abandon." However that's the point! Editing your writing stops your flow of thoughts and feelings. Just let it all out – it feels so much better! I don't even play by the capitalisation or sentence structure rules anymore when it comes to writing in my journal!
4. Forget about being a "good writer"
Obvious but needs to be said! The purpose of journalling isn't to write a literary masterpiece, it is to self-reflect and record the thoughts and feelings you've been having for self-growth. Simply write whatever comes to mind and don't worry about whether it sounds poetic or eloquent.
5. Set a regular time of day?
Journalling can be a regular practise and ideally requires you to set aside time every day. I did this when I was in an Artists Way group (look up '
The Artists Way
' by Julia Cameron) which is a fabulous way to tap into your own creativity. She recommends first thing in the morning. Pick one period of the day and try to stick to it. For example, you might like to write first thing in the morning, after morning tea, after lunch time, or last thing at night. If you feel inspired to write at a time of the day you're not accustomed to writing, just flow with it. There are no set-in-stone rules here. It also doesn't have to be daily. Some would say it needs to be every day. However I'd suggest you do it when you notice the thoughts going 'around and around'.
6. Write your deepest thoughts and feelings
Journalling is an intuitive activity because it requires you to tune into your feelings and blurt all of that out on paper. For me, and many others, journalling is the most effective when it is a space where our deepest thoughts and feelings can be shared and mulled over. Sometimes I will write for a minute, and at other times I will write for up to an hour: it all depends on how I am feeling. So don't be afraid to delve deeply into your mind and heart.
7. There's no need for time restrictions
Try to avoid setting rigid time limits: it's best just to allow your writing to flow. Of course, in an ideal world, we'd all have plenty of time to journal, but that's often not possible. So sometimes time restrictions are necessary (i.e. if you have an extremely busy life). But if you have a bit of spare time, enjoy the feeling of letting your inner self materialise on paper. There's no need to "set aside ten minutes a day" as many people recommend – I find that time restrictions tend to make journalling a chore rather than an enjoyable self-growth activity. But, as I said, if you have limited time available, time restrictions can come in handy.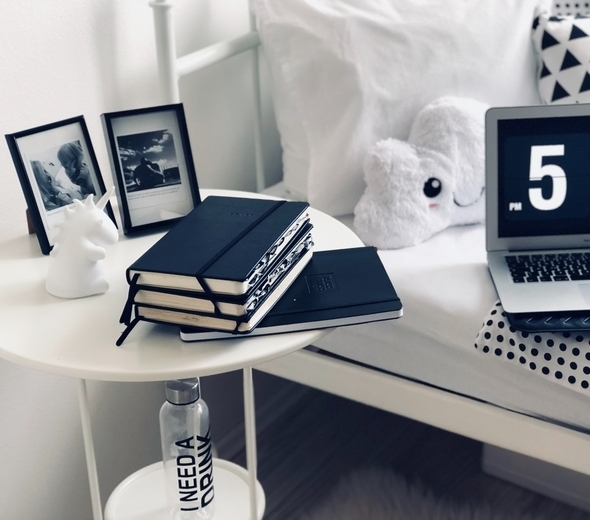 8. If you're struggling, ask these questions …
Sometimes we just don't feel "in the flow" of writing, and sharing our thoughts doesn't come naturally. If you ever feel this way, here are some useful questions you can ask yourself which will stimulate thought:
How am I feeling today?
What is an issue I'm facing?
What am I spending a lot of time thinking about?
What can I do about my most recent problem?
What spiritual lesson is hidden in a difficult situation I'm facing?
What thoughts are triggering my current feelings?
Why do I keep having these thoughts?
What do I feel the need to change or improve about myself? (And why?)
Am I being self-compassionate?
Am I seeing the entire picture?
How am I being dishonest with myself or others?
In what ways can I be more mindful?
What mistaken beliefs am I buying into?
What is my plan of action?
What setbacks and obstacles am I facing?
These are only a few of the many potential questions you can ask yourself. I personally prefer to just allow my thoughts and feelings just to 'come out' onto the page – but other people prefer a more structured approach especially when you start off. So if you're one of those people, you might like to keep a list of questions like the ones above, close by.

9. Reflect on what you've written
After you've finished your journal entry, you might like to read back over what you've written with the intention of gaining clarity. As I mentioned previously, try not to nit-pick your writing – spelling and all the rules of writing are irrelevant here. What matters is that you gain a big picture perspective on how you think and feel. If any thoughts, feelings or realisations stand out to you, try highlighting them. Personally, reflection on what I wrote was one of the best ways to emotionally and mentally metabolise the most difficult experiences in my life. Reflection is what allows you to integrate your thoughts into knowledge, understanding, and inner transformation.

10. Write for the joy of it
Don't journal out of duty or obligation, do it because you enjoy doing it! Journalling isn't for everyone, so if you don't resonate with it, that's OK. There's probably something else out there equally as beneficial. But if you do enjoy and benefit from this practice, pay attention to the benefits! Don't just make journalling into something else to check off your "to-do" list. Notice how much mental and emotional clarity you have after journalling, and it is those feelings and discoveries that keep you going.
***
As a self-awareness and self-discovery tool, journalling can be invaluable. It can be one of the most powerful instruments for mental, emotional, and spiritual growth.
(Adapted from an original piece from Loner Wolf).
Please feel free to share this blog if it's been a useful read.
Have a great month ahead and please feel free to
contact me
.

Events
Sample feedback from 2018 retreat attendees:
'A unique experience, spiritual and restorative retreat supporting the body, soul & mind.' – Nicola, May 2018
'I gained so many things, space to think, breather etc. Reconnect to me. Development of intentions, connection to others. Thank you.' - E. Williams June 2017
'I enjoyed the extroardinary environment and wonderful women. The space, time and opportunity. The peace and tranquillity. The fun.' - July 2017 participant
'You won't believe how well the magic has lingered! I have been kayaking, swimming and singing and that's only the start! Thank you again - feel alive again.' - KH. July 2017

Claire Palmer is a highly experienced and accredited executive and career coach, coach supervisor and mentor, and the founder of Claire Palmer Coaching. For over 18 years she has been coaching clients through transformational change whether personal or professionally. She works in the UK and internationally, both face to face and over the phone. She is a Master Certified Coach with the International Coach Federation (ICF).